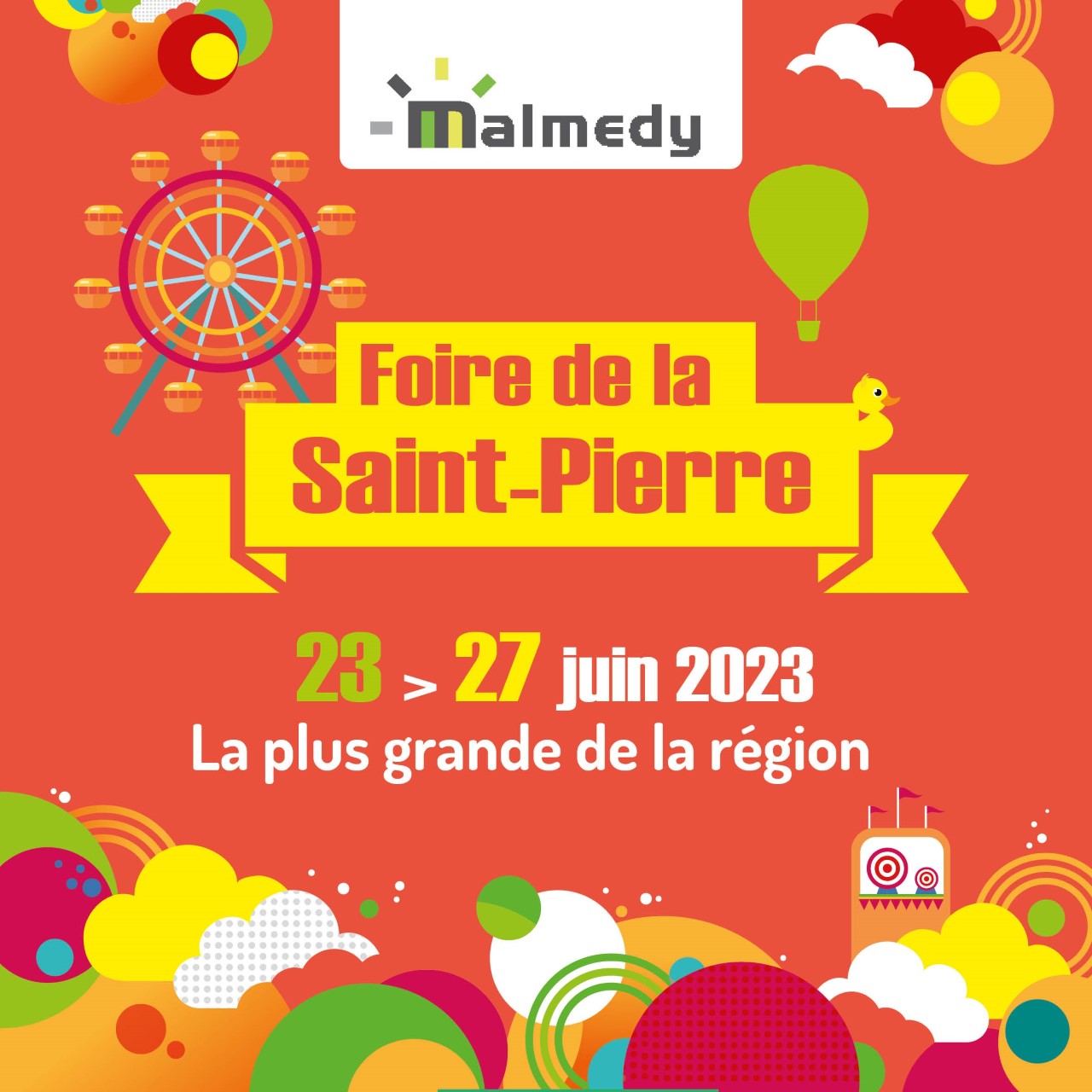 Regularly, on the last weekend of June each year, the city center of Malmedy is in the grip of the St. Pierre folk festival – the "Foire St. Pierre." This celebration marks both the end of the school year and the beginning of the long summer holidays. From Friday evening to around midnight on the following Tuesday, the celebration has the roads (that are closed to traffic on this occasion) pulsating in the center of Malmedy.
On Friday evening, this folk festival, that takes a special place in the heart of the inhabitants of Malmedy, is rung in. During the whole five days, all the sidewalk cafés are open and visitors have a hard choice to make between which stalls to visit amongst the many fair attractions.
Follow the Facebook page Foire de la Saint-Pierre de Malmedy for the latest updates.