In Malmedy, on July 21 it is quite simply "la Vraie Fête" – the festival of festivals. The Belgian National Festival is celebrated with pomp and circumstance. Each year, this great popular day draws a very large crowd (25,000 visitors in 2006).
At six o'clock in the morning, in the Pont-Neuf quarter of the town, the largest flea market in the region starts. On the Place de Rome there is an arts-and-crafts market that has an air of being in Provence.
The center of the town is filled to bursting point and it's all about non-stop celebrations. A whole number of performers – musical and theatrical – of all kinds, charm both the young and old alike. At the end of the day, the evening is rounded off with an open-air dance and a large fireworks display, bringing this fantastic day to a close.
Info : Tourist Info Office Malmedy
Program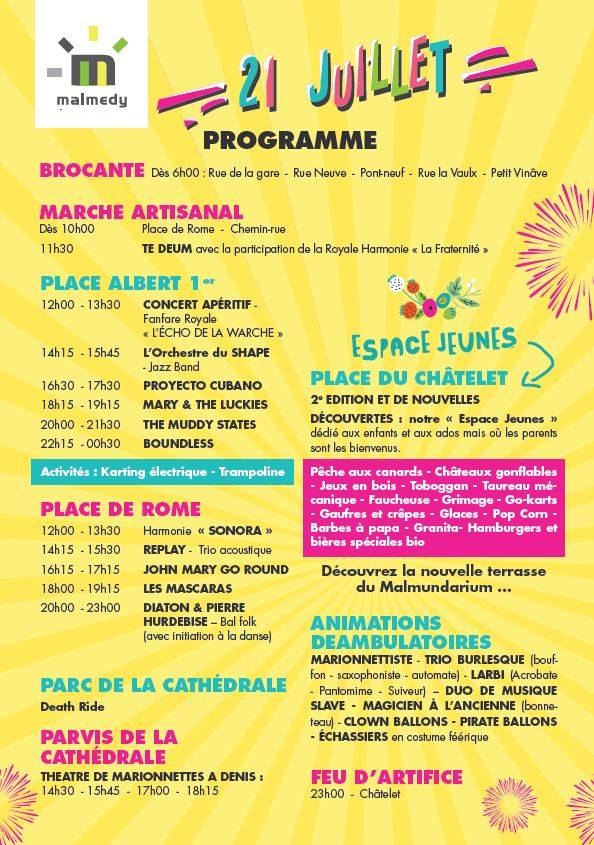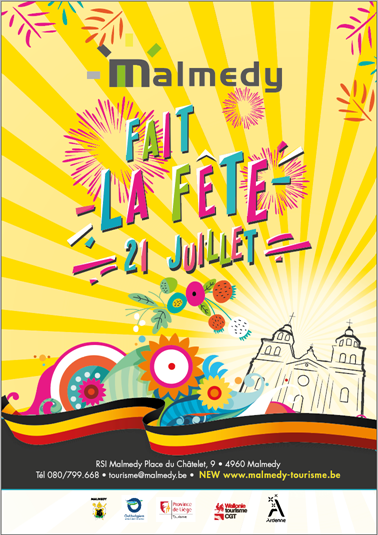 Modified traffic
Modified traffic in the city centre of Malmedy from Sunday 21 July at 00:01 am to Monday 22 July 2019 at 10:00 am.