Giant Omelet 2022
Each year, on August 15, Malmedy experiences an extraordinary day.
Indeed, on the Place de Rome, the "Confrérie Mondiale de l'Omelette Géante" (World Brotherhood of the Giant Omelet) offers an omelet, made out of 10,000 eggs and made on the spot in a giant frying pan 4 meters in diameter, to the public, who come in great numbers for the occasion.
Concerts and street performers accompany this very unusual event.
Programme 2022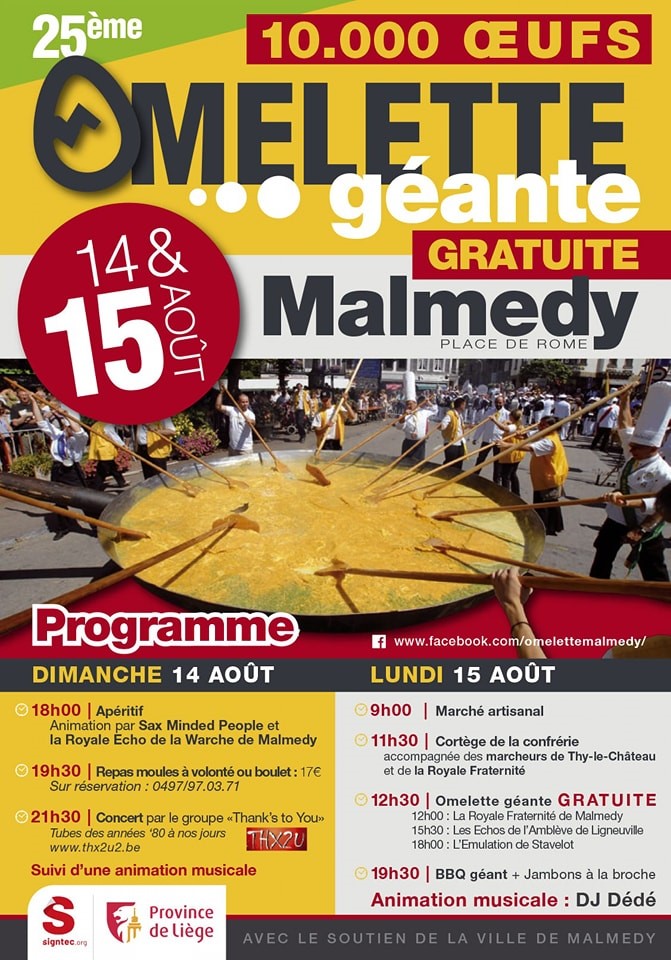 Video